Introduction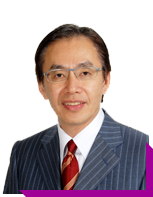 Welcome Message from Mr FONG Man-hung, David, BBS, JP,
Chairman of the Board of Trustees
Welcome to the website of the Lord Wilson Heritage Trust!
Renowned as an international metropolis, Hong Kong is a melting pot of Eastern and Western cultures resulting in unique "East-meets-West" heritage. Our culture, history and craftsmanship embrace the wisdom and perseverance of our past generations, which are worthy of our preservation and transmission. For this purpose, the Trust was established in 1992 to preserve and conserve the human heritage of Hong Kong. Since its establishment, the Trust has supported a wide range of heritage projects and implemented an array of educational and community programmes.
This year marks the 25th anniversary of the Trust. To commemorate the occasion, the Trust has planned a number of initiatives to foster the public's understanding and appreciation of our heritage. Please visit our 25th anniversary page for more details.
As a charitable organisation, donations are essential for the operation of the Trust. We are most grateful to the cardholders of the "Hong Kong's Heritage Credit Card" and the Shanghai Commercial Bank Limited for their continued contribution to the Trust. I would also like to express my heartfelt gratitude to all those who have contributed to the Trust, particularly the following bodies which have been providing honorary services to the Trust:
Law & Partners CPA Limited (Trust's Honorary Accountant);
KPMG (Trust's Honorary Auditor); and
P C Woo & Co. (Trust's Honorary Legal Adviser).
Let's work together to preserve and conserve the human heritage of Hong Kong!