Introduction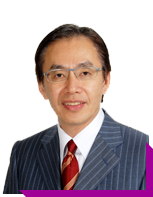 Welcome Message from Mr FONG Man-hung, David, BBS, JP,
Chairman of the Board of Trustees
Welcome to the website of the Lord Wilson Heritage Trust.
The Trust, established in December 1992, aims to preserve and conserve the human heritage of Hong Kong by organizing activities and providing funding support to assist community organizations and individuals to undertake heritage-related activities and research projects. In line with our commitment to foster the community's interest in and concern for local heritage, a wide range of activities and projects have been carried out over the years. You are cordially invited to visit our website for details of these activities and projects.
As the Trust is a charitable one, donations are most essential for the effective functioning of the Trust. Many people in Hong Kong have either made donations directly to the Trust or made contributions through the use of the "Hong Kong's Heritage Credit Card". I take the opportunity to thank everyone who has contributed to the Trust. My heartfelt thanks also go to the following bodies who have been providing honorary services to the Trust:
Tricor Services Limited (Trust's Honorary Accountant);
KPMG (Trust's Honorary Auditor);
and P C Woo & Co. (Trust's Honorary Legal Adviser).
I hope the community will learn more about the Trust's work through this website and work together to preserve and conserve the human heritage of Hong Kong.